WE KEEP YOU CEAN
WIPEPOD DISPENSER GRIME AND INDUSTRIAL HEAVY DUTY WIPES
Keeps Your Workshop Clean & Your Staff In Good Hygiene!

Quickly & Easily Removes Grime From:
Dirt, Grime & Soil

HDD Pipe Thread Grease

Grease & Stains

Soot Grunge & Dust
Transformer Oils

Oxide Inhibitors
Adhesives

Lubricants

Caulk

Scum
WipePod Grime & Industrial Dispenser 
The WipePod Dispenser: 20cm x 20cm x 20cm
Compact and durable

Wall mounted or tabletop mounted

Easy to load and empty

Key-less locking system

Choice of 3 colours (White, Satin, Black)
Top feed, tear-down design promotes 'one wipe at a time', reducing wastage

Option for company branding (top & front designs)

Highly Visible

Easy to use

High volume refills mean less changing for staff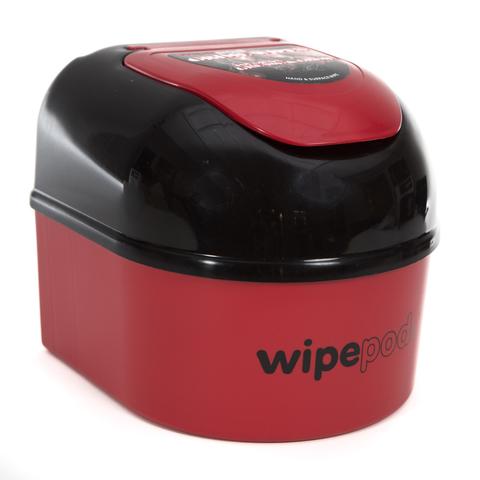 Wet Wipe Station Grime & Industrial Dispenser 
The Wet Wipe Station 2 In 1 33cm x 33cm x 1280cm High Internal Bin: 620mm x 220mm – 25 Litres Weight: 13.5 KG's
Solid polyethene construction

Can be bolted down if required

Weighted at the bottom to prevent tipping

Built-in bin for waste

Easy open, no locking key required

Customised colours available on request
Pulls one wipe at a time reducing wastage

Holds 1,000 antibacterial wet wipes. High volume refill means less refilling by staff

Portable, giving you the best placement

Choice of colour and option for your own company branding (Top & Front Designs)

Tidy, all in one unit reduces clutter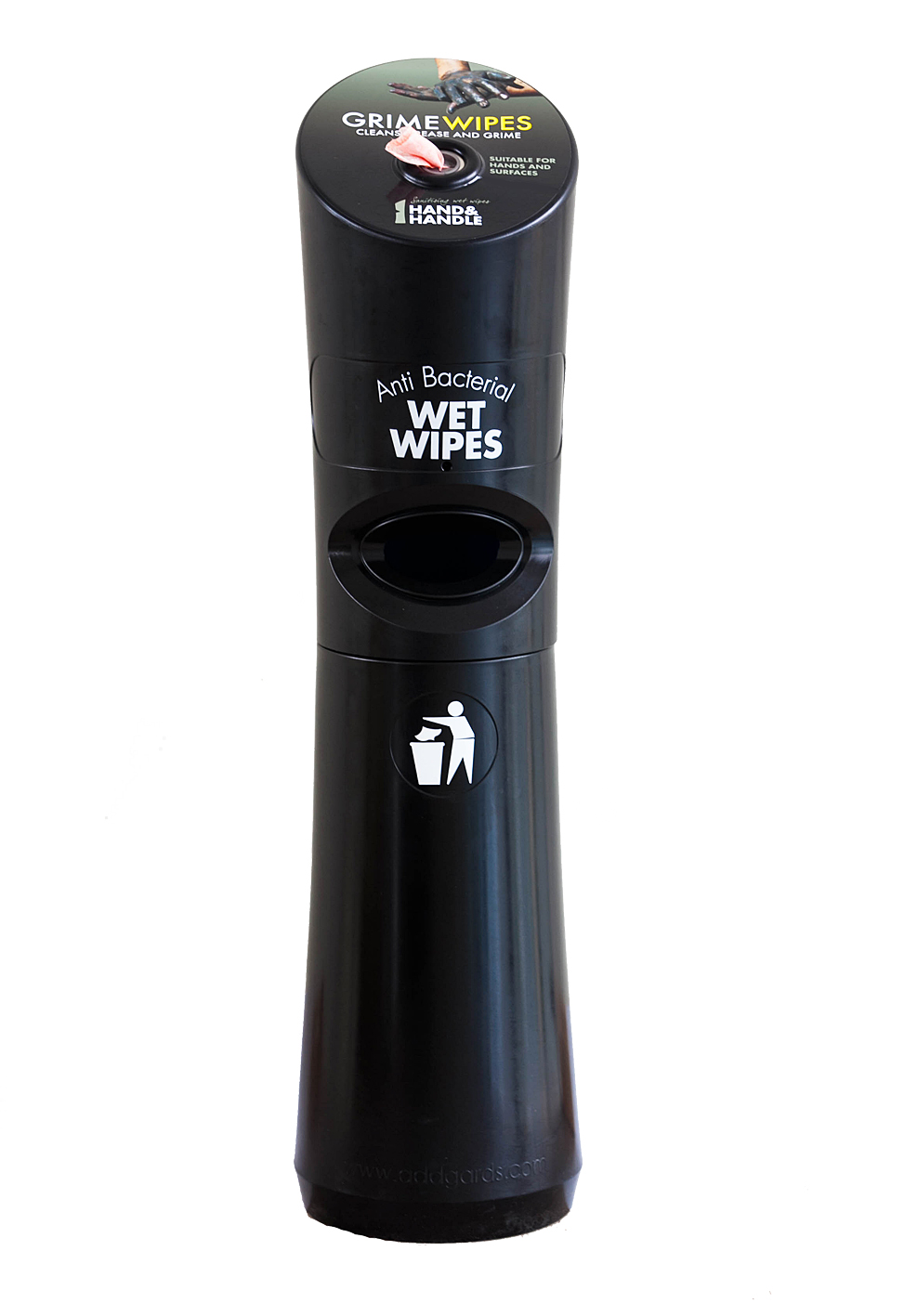 Grime & Industrial Refill Bags 
DESCRIPTION: Wipepod Grime Wipes – Orange Abrasive Shelag, 45GSM, Zesty Orange Scent, Removes Dirt, Grime, Oils & Grease, Impreg 9 Heavy Duty Hand Cleaner, Ideal for Hands, Power Tool & Machinery, Perfect for Mechanics & Hard Wearing Industries  – 4 Rolls x 400 Wipes
* Colour: Orange
* Scent: Zesty Orange
* Wipe Size: 300mm x 200mm
* Fluid Type: Impreg 9 Heavy Duty Hand Cleaner
* Large and tough enough to deal with dirty & greasy hands
* Very convenient, at your fingertips cleaning solution
* Removes a wide range of dirt, grime, grease, oil etc.
* Can be used on hands, power tools & machinery
* Ideal for Mechanics on the run
* Doesn't dry out too quickly
* Mobile Mechanics
* High Traffic Areas
* Truck Stations
* Warehouses
* Mechanics
* Factories